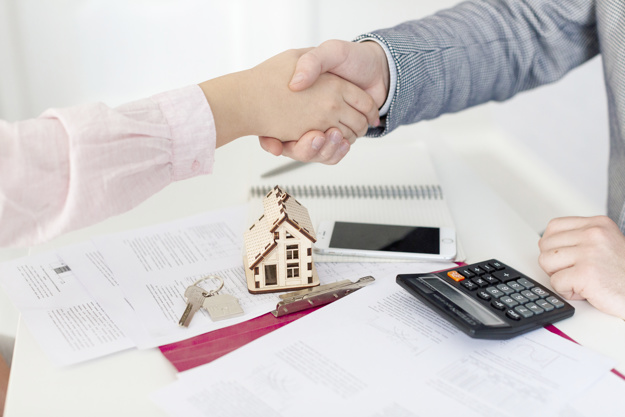 Buying a home is a dream come true for many, and a home loan can make this dream a reality. However, the home loan procedure can seem daunting, especially for first-time homebuyers. To save you time and effort, we have drafted the ultimate guide on how to apply for home loans that covers everything from assessing your eligibility to disbursal of the loan amount.
Step 1: Assess Your Eligibility
Before you start the home loan process, you must assess your eligibility. The eligibility criteria vary from lender to lender, but some common factors include:
Age: The borrower should be at least 21 years old and not more than 65 years old at the end of the loan tenure.

Income: The borrower should have a stable income and meet the minimum income requirement set by the lender.

Credit Score: A good credit score is essential for a home loan. Most lenders require a minimum credit score of 650.

Employment Status: The borrower should be employed in a stable job or business for a certain period. The tenure varies from lender to lender.
Step 2: Determine Your Loan Amount
The next step in the home loan procedure is to determine the loan amount you require. The loan amount depends on various factors, such as:
The cost of the property: The loan amount will be a percentage of the property's cost.

Down Payment: Most lenders require a down payment of at least 10% of the property's cost. You can calculate your down payment using a down payment calculator available on the lender's website.

EMI Affordability: Your EMI should not exceed 50% of your monthly income.
Step 3: Research and Compare Lenders
Once you have determined your loan amount, the next step is to research and compare lenders. You can research lenders online or by asking for recommendations from friends and family. Some factors to consider when comparing lenders include:
Interest Rate: The interest rate determines the cost of the loan. Choose a lender with a competitive interest rate.

Loan Tenure: The loan tenure affects your EMI. Choose a lender with a tenure that suits your financial situation.

Processing Fee: The processing fee is a one-time fee charged by the lender for processing your loan application. Choose a lender with a reasonable processing fee.
Step 4: Submit Your Application
After choosing a lender, the next step in the home loan procedure is to submit your application. You can submit your application online or by visiting the lender's branch. The application form requires you to provide personal and financial details, such as:
Name, address, and contact details

Employment details

Income details

Property details

Existing loan details
Step 5: Verification and Documentation
Once you submit your application, the lender will verify your details and documents. Some common documents required for home loan include:
Identity proof: PAN card, Aadhaar card, Passport

Address proof: Electricity bill, ration card, driving license

Income proof: Salary slips, bank statements, Income Tax Returns

Property documents: Sale Deed, Property Tax receipts, NOC from the society
Step 6: Property Valuation and Legal Check
After verification and documentation, the lender will conduct a property valuation and legal check. The lender will appoint a valuer to assess the property's market value and ensure that the property is legally clear.
Step 7: Loan Sanction and Disbursal
After property valuation and legal check, the lender will sanction the loan amount. The lender will then disburse the loan amount to the seller or developer, depending on the property's stage of construction. The disbursal process usually takes a few days.
When choosing a lender, it is essential to look for a trusted housing finance company or establishment that offers competitive interest rates and a seamless home loan process. The home loan procedure can seem daunting, but with the right guidance, you can simplify the process and make your dream of owning a home a reality. By assessing your eligibility, determining your loan amount, researching and comparing lenders, submitting your application, verification and documentation, property valuation and legal check, and finally loan sanction and disbursal, you can get closer to achieving your dream of homeownership. Don't forget to use a home loan prepayment calculator to reduce your interest burden and save money on interest.