Exploring new glades is risky, especially since the most dangerous ones can end your game quickly if you aren't ready.
In Against the Storm, a roguelike city-building game, you play as a Viceroy who has to build a happy, productive town in a mysterious world where it always rains. A lot of the puzzles in the game happen in the Glades, which are hidden by trees at the start of each area.
If you cut your way into these places, you'll usually find their secrets, which can be both very valuable and very dangerous. Those with heads with horns are always dangerous. When you find out about an event, you have to work quickly to fix it before something bad happens to your village. Even worse, you get a penalty as you work on it. Which one of these Glades is the most dangerous and should be left undiscovered?
Leaking Cauldron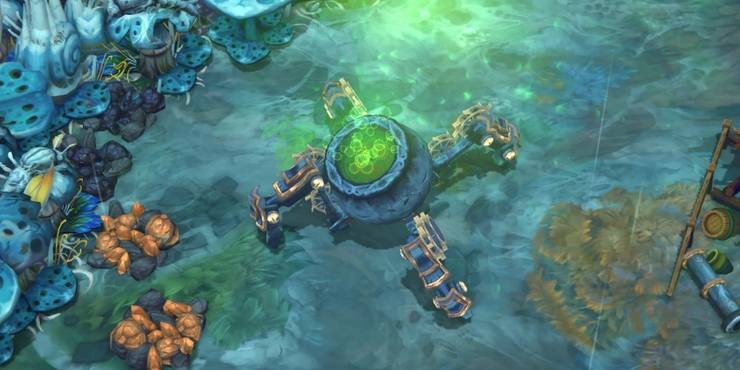 Even though the Leaking Cauldron looks cute, don't be fooled by its appearance. It can quickly slow you down. If you don't deal with this Glade Event in time, it will destroy your crops. This means that when it happens, your people will go hungry and be very unhappy until you can restock their food stores.
Dealing with it has its own problems, since your food output slows to a crawl while you work on it. At best, this slower pace is less than ideal, but if you were already low on food, this will keep you there longer. At least it's not too hard to fix, since all you need are building tools.
Living Matter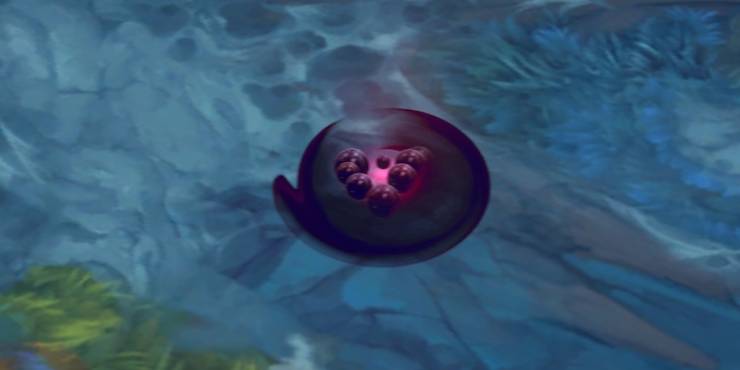 One of the more interesting Glade Events in Against The Storm is Living Matter. You can find it on its own, but sometimes it happens when other Glade Events are going on. It can also be pretty profitable because it can drop things like Amber and Crystalized Dew, which are not very common.
But you'll find that these gains aren't worth it because dealing with living things quickly uses up your food. Also, each case of Living Matter gives a global hit to Resolve. This can add up quickly if you don't deal with it quickly enough, since it keeps growing if you don't.
Ancient Burial Site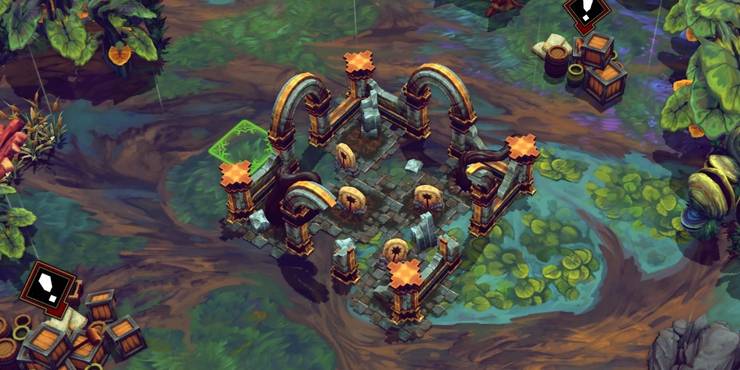 Do you like Living Matter? How about the number six? Because if you don't take care of the Ancient Burial Site quickly, you'll get six Resolve-eroding, growing Living Matters that will also eat your food while you try to deal with them. One Living Matter is annoying, but six is a big problem that will probably mess up your pantry.
The Ancient Burial Site has its own problems that need to be solved. When you find a Glade Event, you might want to stop cutting down trees until you're done with it. For every three trees you cut down, your hostility goes up, which can be a small problem or a big one, based on when you find it.
Fuming Machinery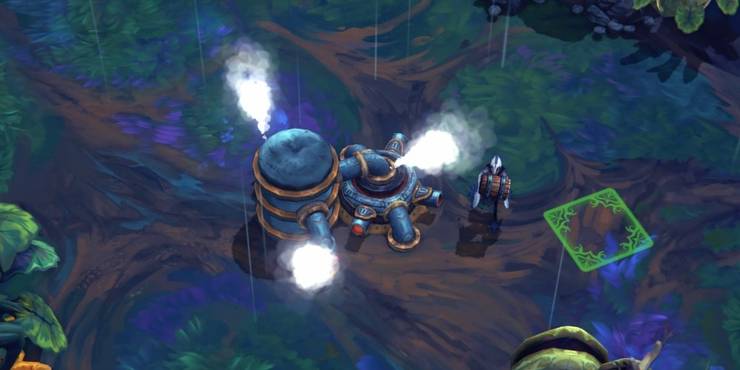 The Fuming Machinery is as easy to use as it is dangerous. If you leave it alone, it will blow up and destroy everything within a 10-tile radius. Even worse, you only have six minutes to figure out what to do. The Goods you need to disarm it range from common to rare, with Bricks being the most common. Since working on it will take at least two minutes and a half, not including the time it takes to bring the Goods, you have four minutes and 30 seconds to make the tools you need and disarm the thing.
How bad the explosion is will depend on how close it is to your town, but even if it goes off far away from all of your buildings, it will still destroy the resources of a whole Glade. At least, if it happens, it can't happen again, which is different from most Glade Events.
Fishmen Cave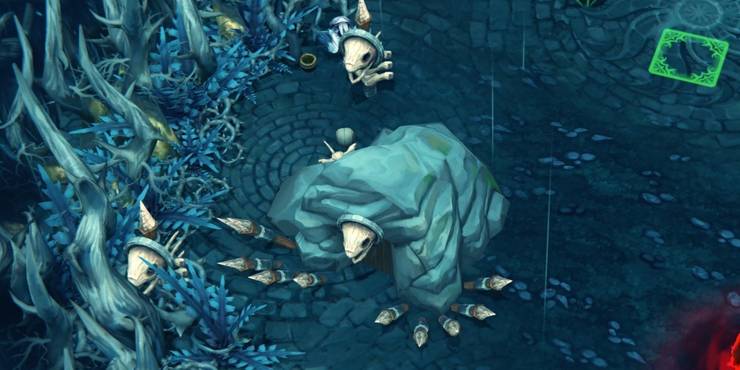 The Fishmen Cave is a pretty annoying example of a game that makes you feel bad no matter what you do. If you don't do anything, it will keep making three Fishmen Totems at a time, but not very often. Each totem will make you much more hostile until you deal with it as a separate Glade Event that doesn't require Goods and can be cleared by a villager in just over a minute.
But if you deal with the Fishmen Cave, Fishmen Totems will appear every minute, which you'll also have to deal with. If you put off dealing with the Fishmen Cave, it's also possible that it will go off on its own, leaving you with a bunch of Fishmen Totems to kill before things get worse.
Giant Stormbird's Nest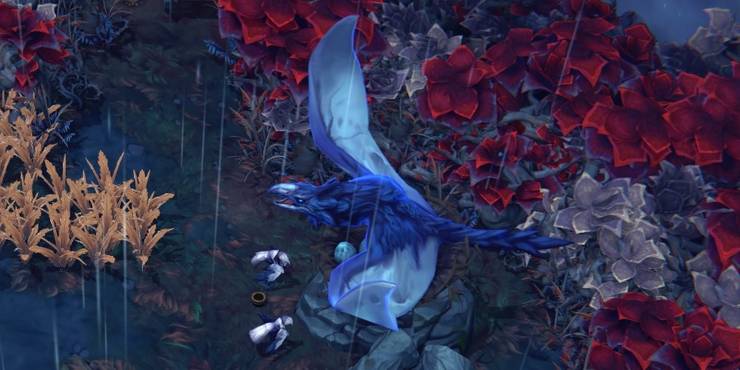 Pray that you'll be ready for this Glade when you find it. During Storms, this smart bird will add a debuff to your Resolve that builds up over time. This will make it even harder to deal with the Storms phase. This is a permanent debuff that won't go away even if you finish the event, so it's in your best interest to finish it quickly.
Working on the event is also pretty dangerous, and even if you win, you will probably still lose some money. It not only starts the Storm phase right away, but it also gives you -4 Resolve for every level of Hostility you have and forces you to stay in the Storm phase until you deal with it. If you can survive the storm, you can choose to Convert the Giant Stormbird to your side. After that, it will give you a steady supply of Eggs and a boost to your Reputation.
Ancient Shrine & Dark Gate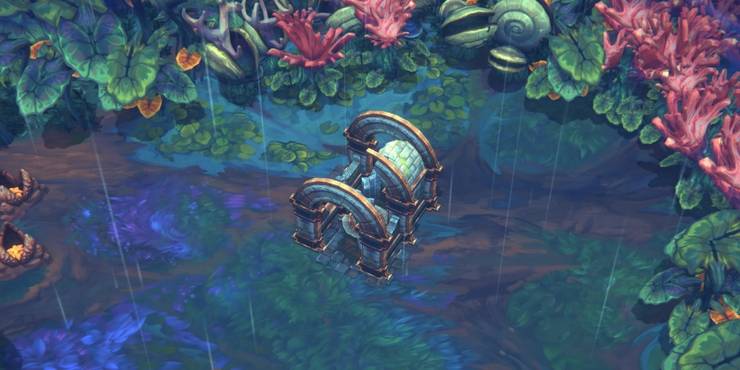 The Ancient Shrine and the Dark Gate do a lot of the same things. The Ancient Shrine kills five of your people every time it goes off. It is the less dangerous of the two and can be found in Dangerous Glades, as its name suggests. Luckily, it doesn't hurt anything while it's being worked on.
Dark Gate is much riskier and can only be found in Forbidden Glades. When it goes off, ten of your people will die. It is also much better protected than its weaker version. You get a huge 300 Hostility and a big -10 to Resolve.
Ghost Of A Blight Fighter Captain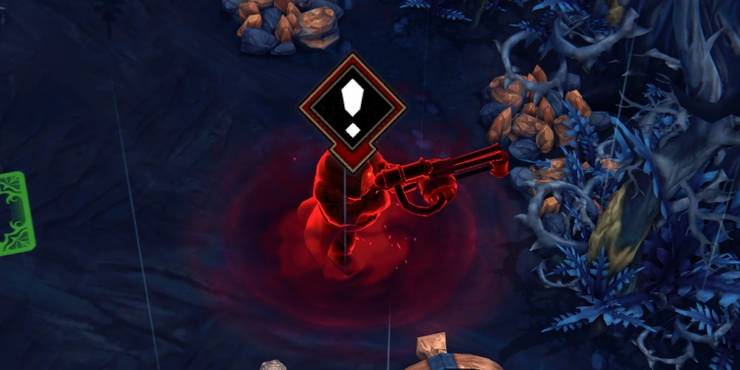 Ghosts are mostly only found in the Cursed Royal Woods area, and even there, you won't see this guy very often. But if you run into him by accident, you're in for a rough time, especially if you haven't been using the Rainpunk features of Tunnel Rush game.
When you meet him, you have 30 minutes to kill a certain number of Blightrot Cysts. If you don't, you get a constant amount of Hostility, which is usually in the hundreds. This may seem like a simple job that can be done in a lot of time, but if you meet him too soon or haven't built enough Rainpunk infrastructure to make Blightrot Cysts for you to kill, you're out of luck.
Wildfire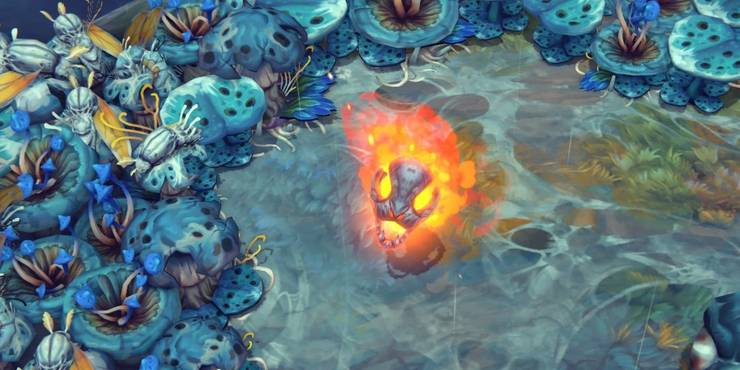 This cretin. If the Fishmen Cave is a case of "damned if you do, damned if you don't," then Wildfire is a case of "damned if you don't." If you don't do anything, this thing will destroy all of your power. If you don't deal with it, every 15 seconds it will use up five of your fuel.
This thing not only eats up some of your most valuable resources without stopping, but it also takes at least six and a half minutes to deal with. Also, every Good that could be used to deal with it is either made, a rare resource, or a substance that needs extra equipment to make. It's the worst thing ever.