Aka is a quiet, thought-provoking game about putting things back together after a war, and it is full of wise quotes.
Akais a unique idle game. You play as a red bear who gets out of the army after a war is over. But there aren't any big celebrations or cheers. Aka is just happy that they made it through the war. Even though Aka is happy, that doesn't mean that they aren't still haunted by memories of the war, whether it's of friends they couldn't save or family members they had to leave behind.
Even though Aka's lines are simple, that doesn't mean there aren't any that will stick with you. Use these great quotes to help you get over your own sadness.
Every Creature Has A Life, Has A Spirit, Has A Name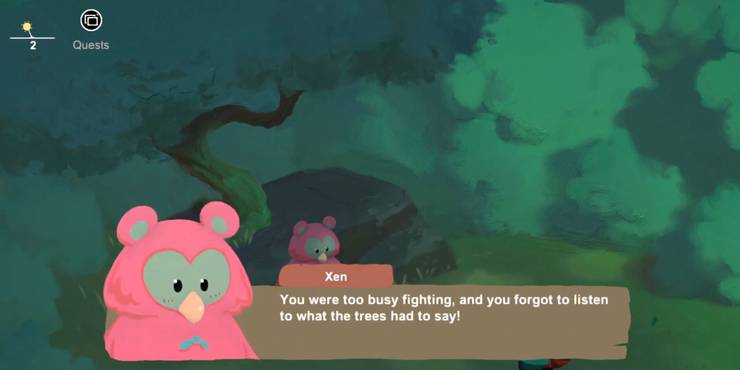 Aka's world used to be at war, and when you talk to Xen, they will be hostile to you. They said they were spirits of the forest when they introduced themselves, which is why they didn't like Aka at first. Aka walked around with a sword, and Xen thought that was bad for wildlife.
It's possible that trees can't talk, and if they can, they probably talk in a language that other animals can't understand. But the fact that the war is being fought for unknown reasons is no reason to destroy the forest.
Well Wishes From The Universe In A Bottle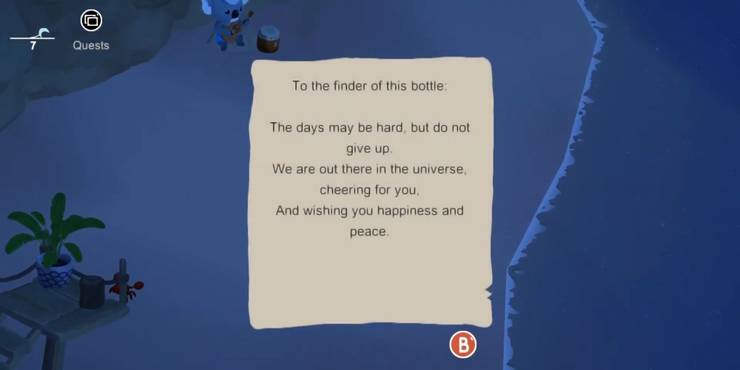 Aka's path to a peaceful life isn't easy, since they have to deal with ghosts and old graves. Aka is glad to find this note from a stranger who wrote it and let it float out to sea. If your character was able to hear it, it's a sign from the world that there are people who care about them, even if they're no longer around.
Since the war is over, Aka doesn't have to work as hard these days. But it's good to read little signs of strength every now and then, especially since Aka has lost so many loved ones.
Nothing's Fair In War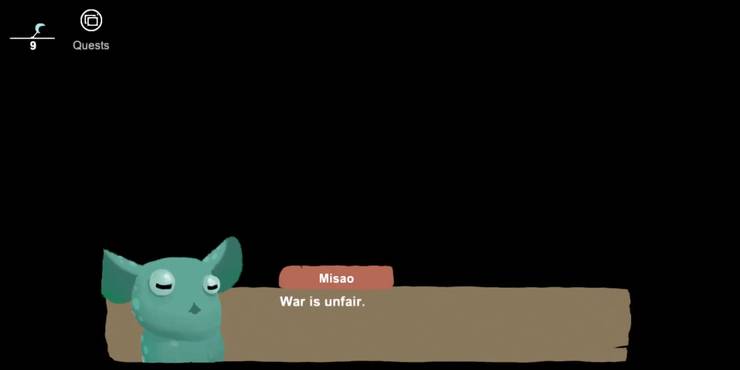 Once you know Misao's story, you can talk to her several times to try to figure out how it really ends. Misao's ghosts told a story about a soldier who left a wounded friend on the battlefield when he ran away to save himself.
Misao's story turns out to be true, and Aka was the soldier who left them behind to save himself and the others. Even though they seem angry about being left behind on the battlefield, they have realized that it's not all Aka's fault. War isn't fair, and people have to make decisions.
Taking Care Of Your Environment Is Self-Care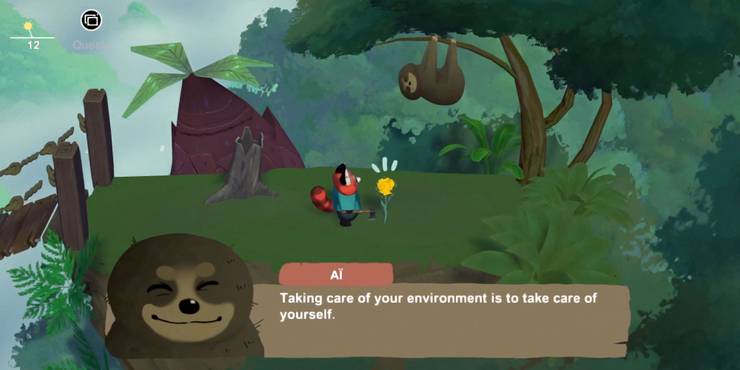 Ai the sloth is right: cleaning is a good way to take care of yourself. Aka has been getting rid of traps, cutting down grass, and planting crops to make their space lively and the islands cleaner. This is a good way for Aka to clean as a form of therapy, and it also gets rid of the signs of war and neglect on the islands.
In Backrooms game, cleaning not only clears the room, but it also helps clear mental baggage by getting rid of the negative things that are lying around. Aka makes you feel calm because you don't have to do anything, and that includes making sure your surroundings is nice and safe to live in.
It's The Thought That Counts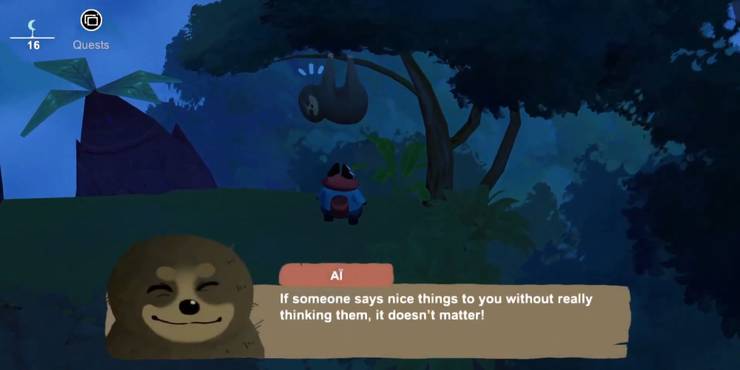 Again, Ai gives some simple advice and a hopeful way to look at a world torn apart by war. Some people might say nice things just to seem nice, even if they don't really mean it. But if it's meant to make you feel good, does it really matter?
Some people would care more about being honest than about making others like them. Since it would be hard to know what people really mean, it might be best to take things at face value, especially praise.
Be The Change You Wish To See In The World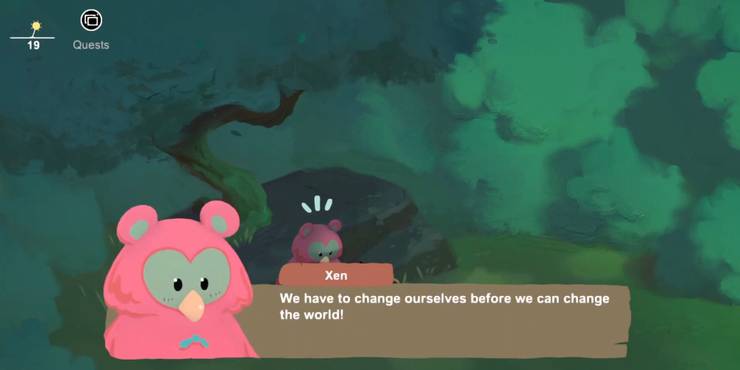 Aka's time as a fighter is over, and he no longer has to fight in wars. They could have lived it in any way they wanted, whether it was exciting or quiet, but they chose to help others rebuild and run around doing different tasks. The way Aka decided to live has changed how other people treat them, and even Xen, who was initially hostile, became a friendlier person over time.
In short, you don't have to make big changes to make small ones. The change you want to see in the world can begin with you and how you choose to affect the world around you.
Maybe We Shouldn't Live In A Society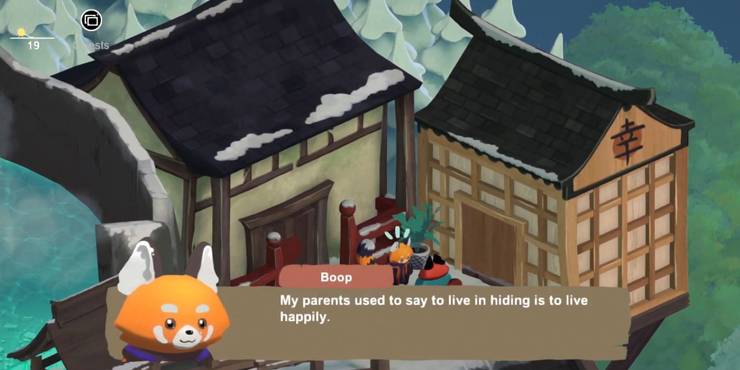 Have you ever thought about quitting your 9-to-5 job, moving to the woods, and never using the internet again? Most likely not, because you probably still have a lot of games you want to play, but you might understand the desire to be alone for a while.
It gives you the freedom to do what you want without other people judging you or getting in the way of your life. Maybe all Boop is trying to say is that people are more likely to be happy if they live a low-key life, away from people who might judge them.
Failing To Live Is Worse Than Death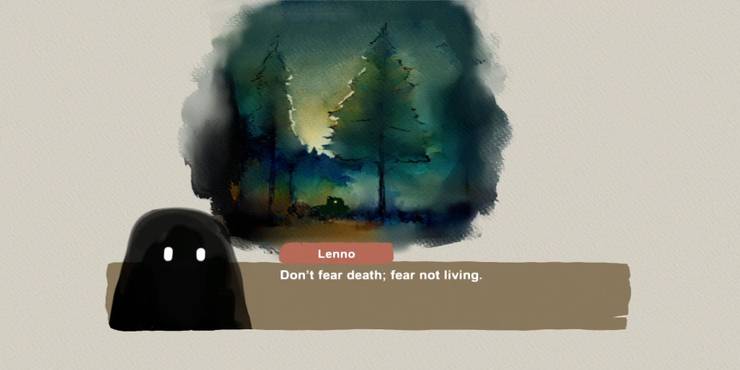 Lenno was a war prisoner, and it is suggested that they died alone as "the forgotten one" and that only lone wolves heard their cries for help. During their time alone, they've become more angry, more caring, and even more wise.
Lenno doesn't think people should be afraid of death, but they should be afraid of not being able to live their lives. This might be true for them, since they were locked up and had their freedom taken away. This means they probably weren't able to live the life they wanted to live.
The Disregard For Another's Soul Is The Root Of Oppression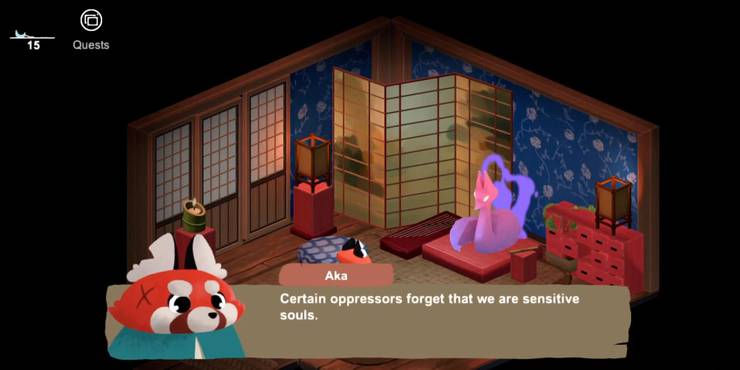 As Aka was freeing Kachina's spirit from a curse that kept them locked in a room, Kachina hated the person who put the curse on them. Aka knows what's going on because they've been to war and seen people who hurt others to get power over them.
Some people, who want a better life, step on others to get ahead, no matter what the results are. Kachina's soul is freed from the evil in the end, but if you learn anything from this story, hopefully it's to be kind and caring to others.